the only actress in the world with bionic prosthesis
American actress Angel Giuffria is the only actress in the world, who has a bionic prosthesis. She was born with the pathology of the left hand and had her first prosthesis at the age of 4 months.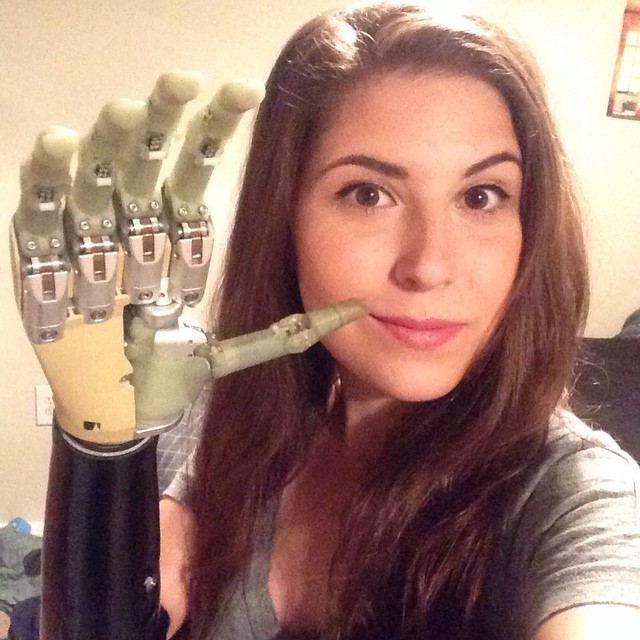 Till now Angel had more than 30 "artificial hands", and they mainly were cosmetic prostheses, which are used only to mask the lack of a limb.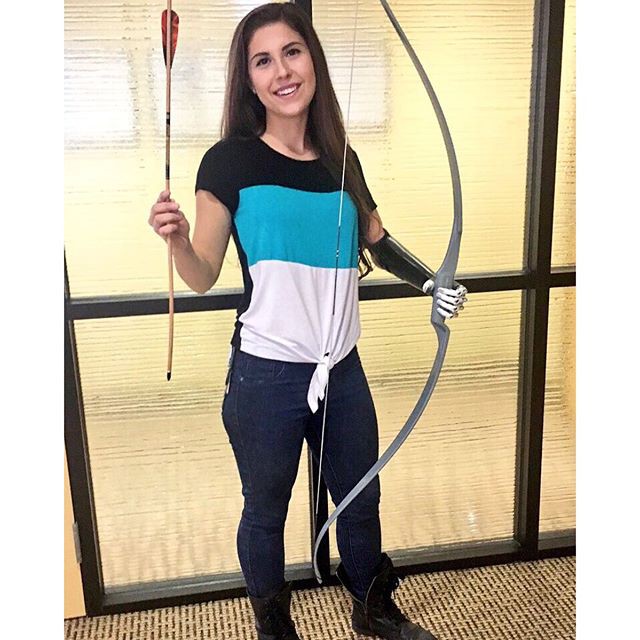 " I believe that there are people, who like to be different from the rest. I have never had a hand, and I like that I'm not like everybody else. I love my bionic arm, like being called a cyborg, and I think it's fun."
After graduating a high school, Angel became a psychologist and took acting classes. Her actor's portfolio includes such films as "The Hunger Games: Mockingjay" and "Auditor".
American actress with a bionic hand has an account in Instagram (@aannggeelll)and tells all fans about success in archery classes, dealing with a bionic prosthesis, and other events of her life. She shows her own photos without the prosthesis, reminding everybody that there is nothing wrong in being different from other people and  wearing a bionic arm doesn't change her daily life.
Video Source: Advanced Arm Dynamics