Hanako, the saddest elephant of the world, died in Japan. For more than 60 years she was living in a small concrete enclosure of Inokashira Zoo in Tokyo. There were no trees or grass in her cage, and what is even worse, she couldn't see any other elephants.

After seeing a poor animal, zoo visitors called the park "one of the most brutal and archaic zoo in the world". According to witnesses, Hanako was lifeless, like a statue, sometimes rocking back and forth.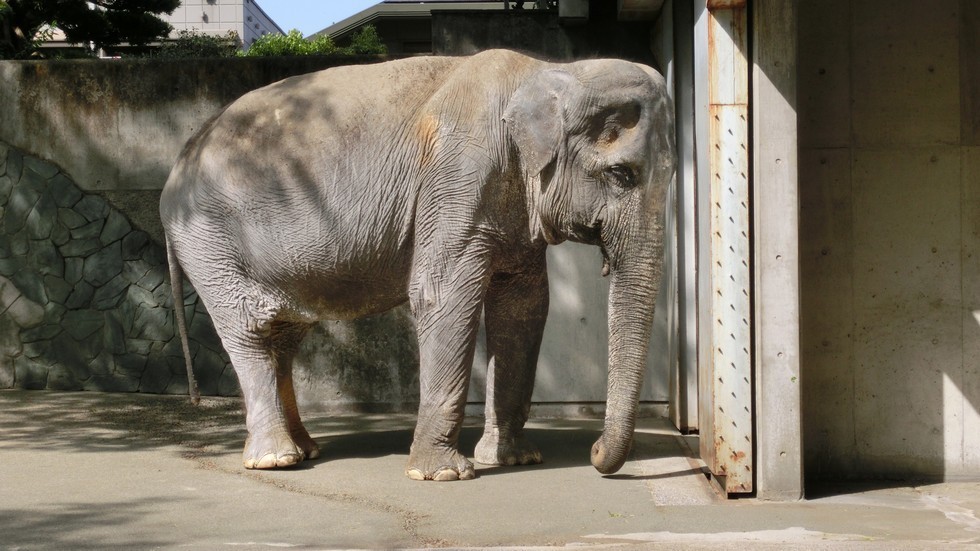 Despite international wave of indignation, Inokashira Zoo refused to release the elephant and announced that Hanako is happy and healthy.
Thursday morning Hanako was found unconscious. She was 69 years old. Born in Thailand elephant has passed away in  Inokashira Zoo in Japan. She was the oldest elephant in Japan, who will never know what is grass, tree or friendship with other elephants.

Rest in peace, Hanako.
Video Source: CNN