Famous painter Andrew Myers made a portrait of a blind artist George Wurtzel, using 4000… screws! You will be able to see this portrait in George's art gallery very soon, but now let's take a quick loot at this masterpiece.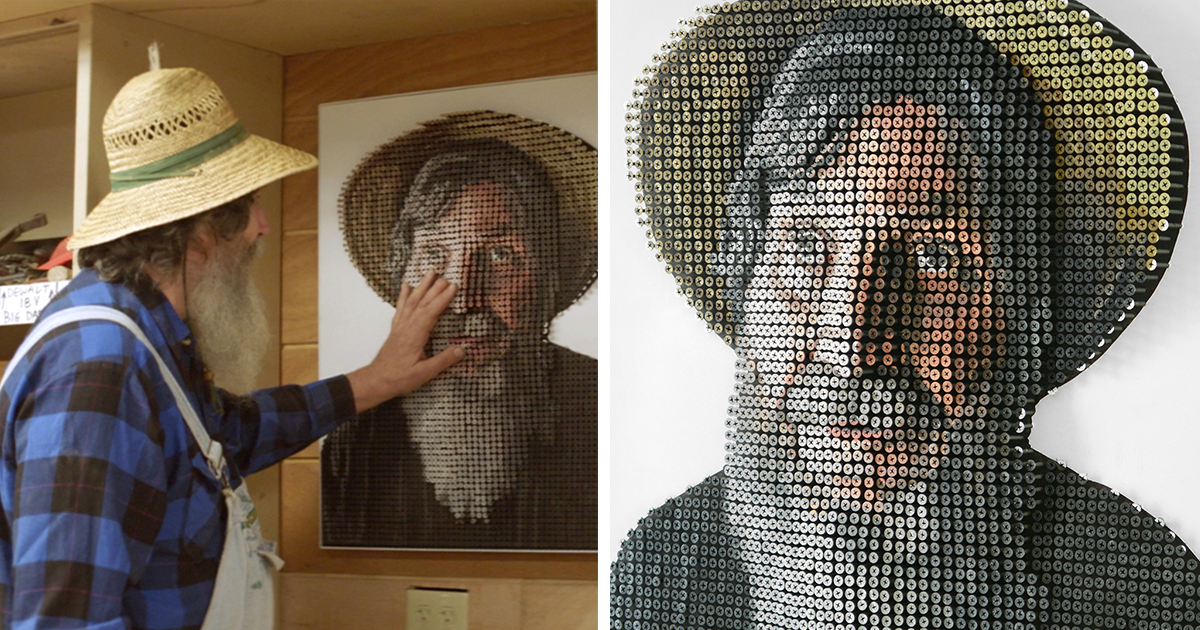 George Wurtzel is a blind artist, woodworker and a teacher.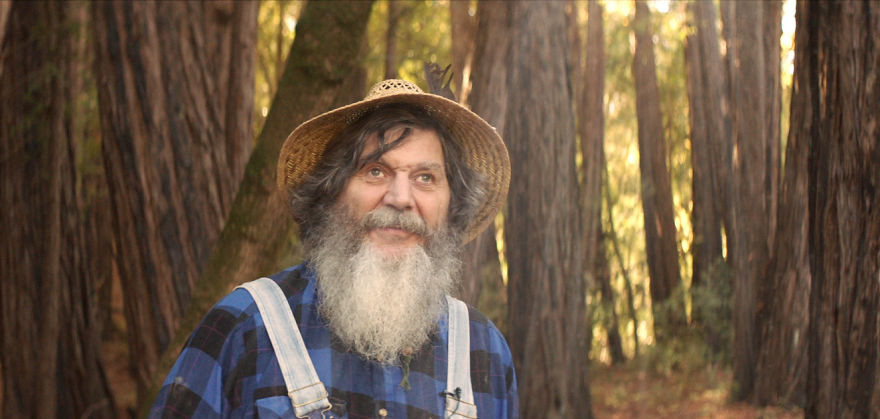 Few friends decided to prepare a surprise for George and asked Andrew Myers to help.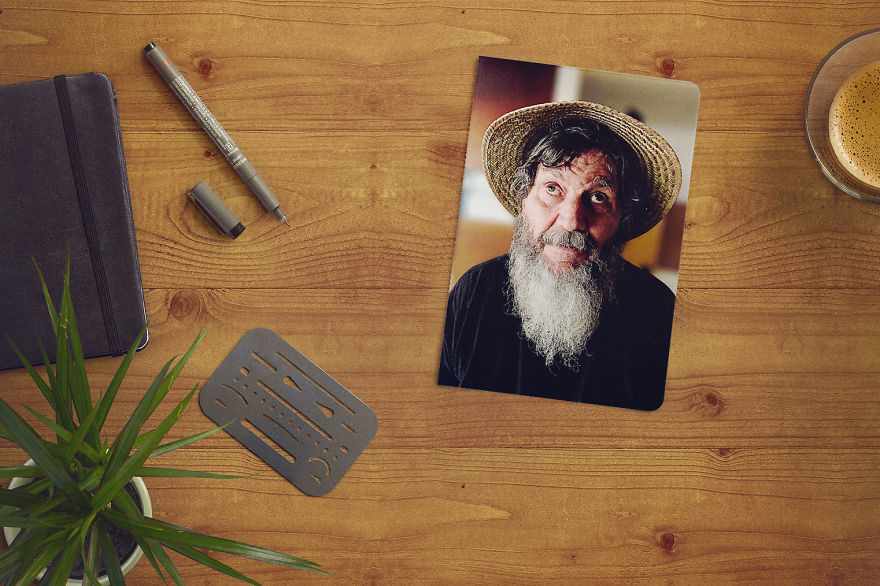 Andrew started his masterpiece with drawing a portrait of the artist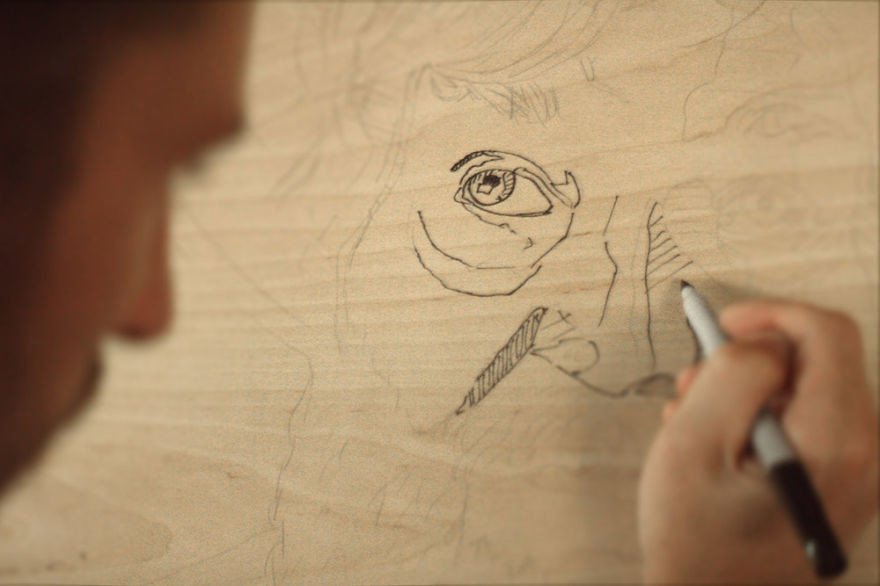 And then he began to twist the screws, turning the flat pattern in effigy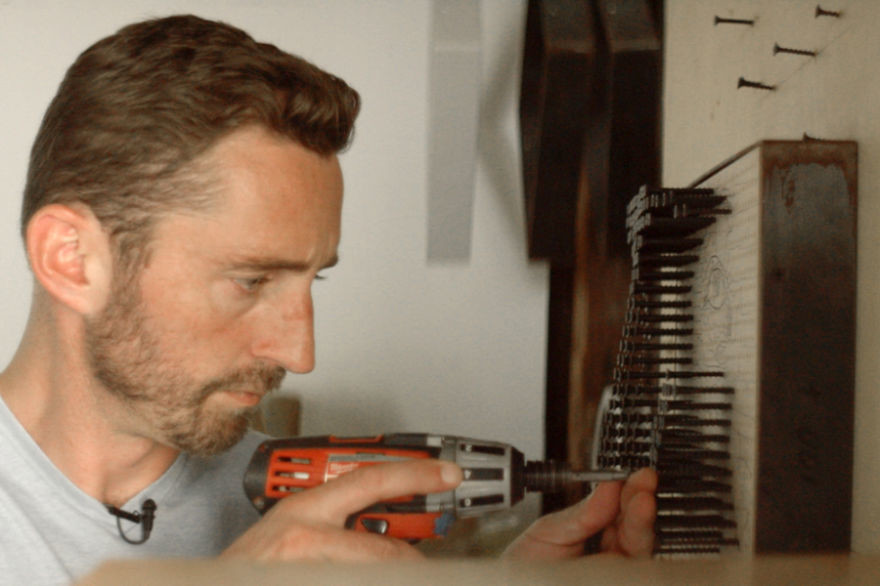 4000 twisted screws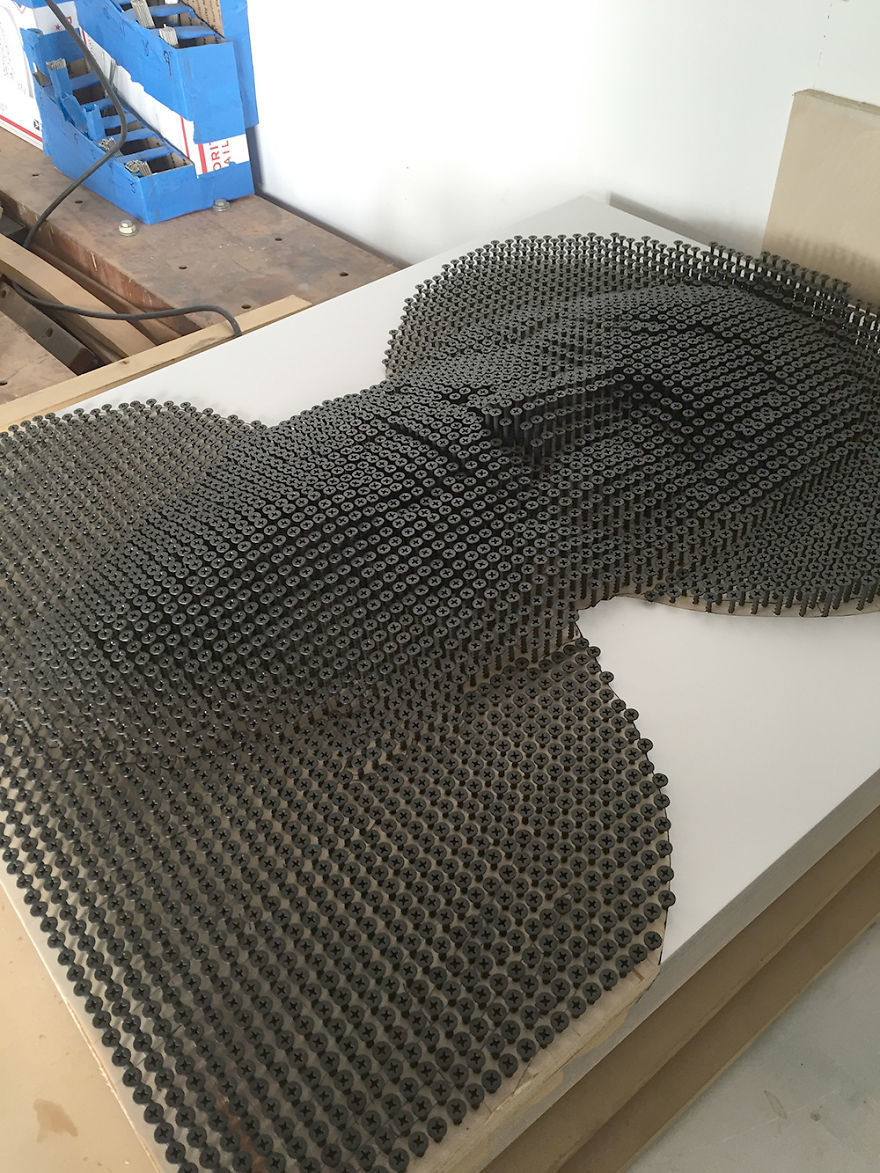 Painting each screw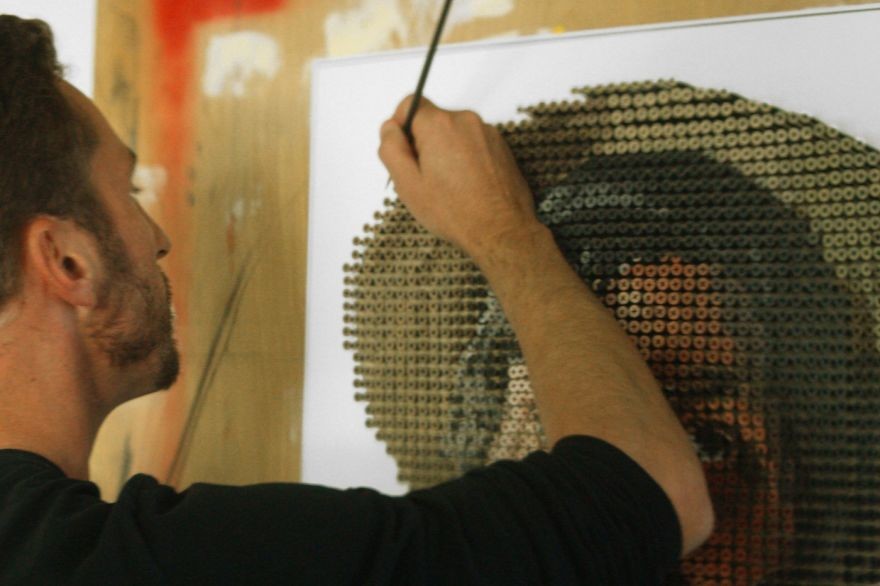 Two months later, the portrait was ready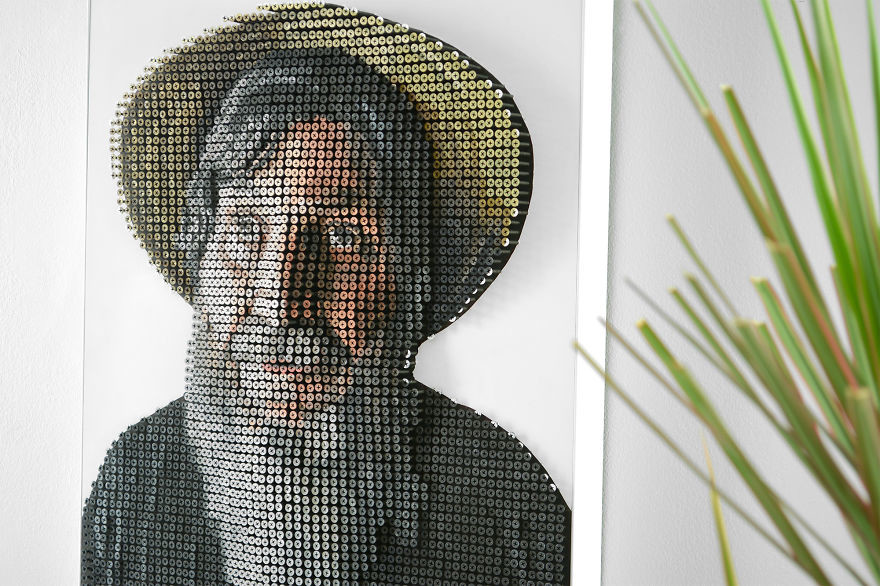 It took Andrew 13 hours to arrive to George for giving such a brilliant present.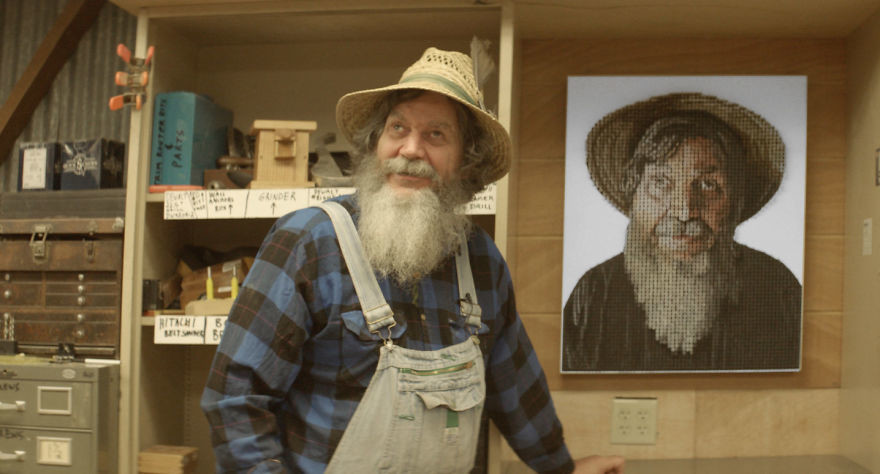 George started to touch the painting immediately.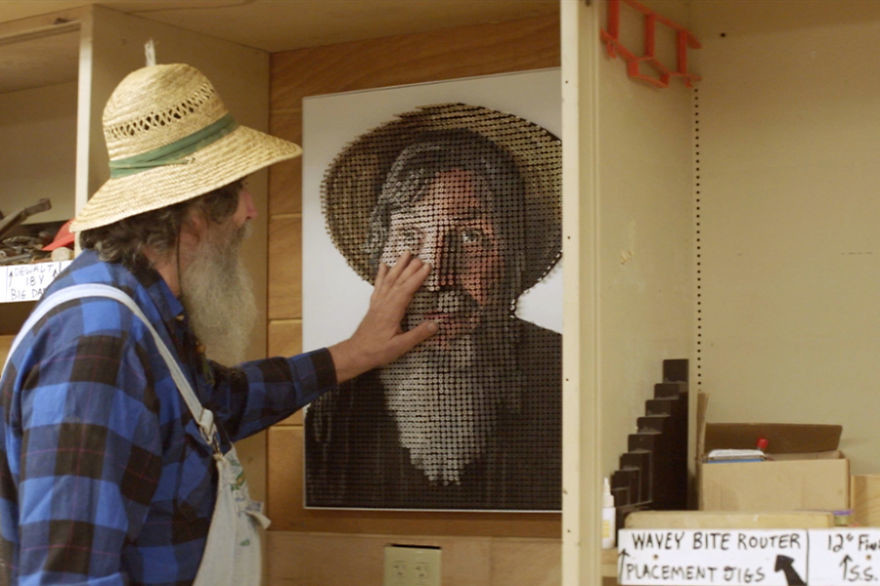 He quickly found himself in the portrait and started to love it, specially the beard!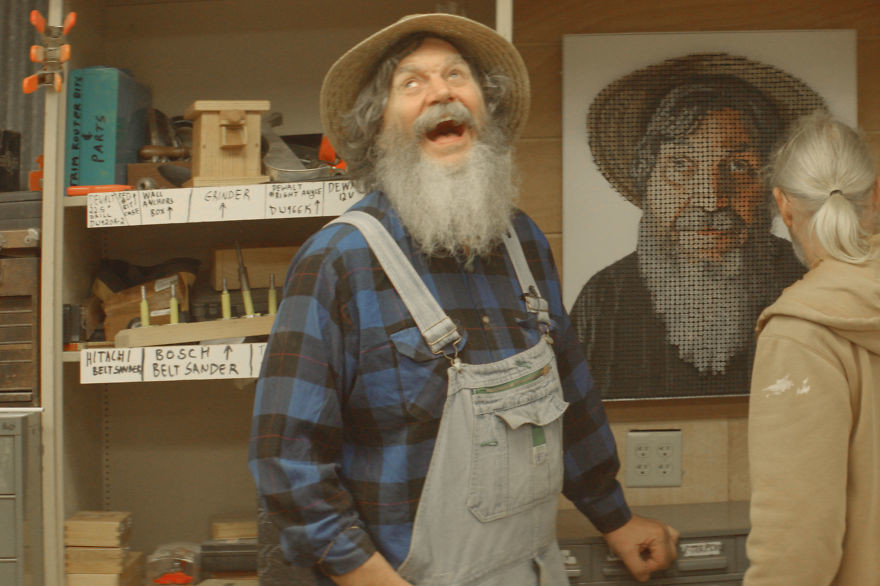 Friends and students of George liked the gift so much!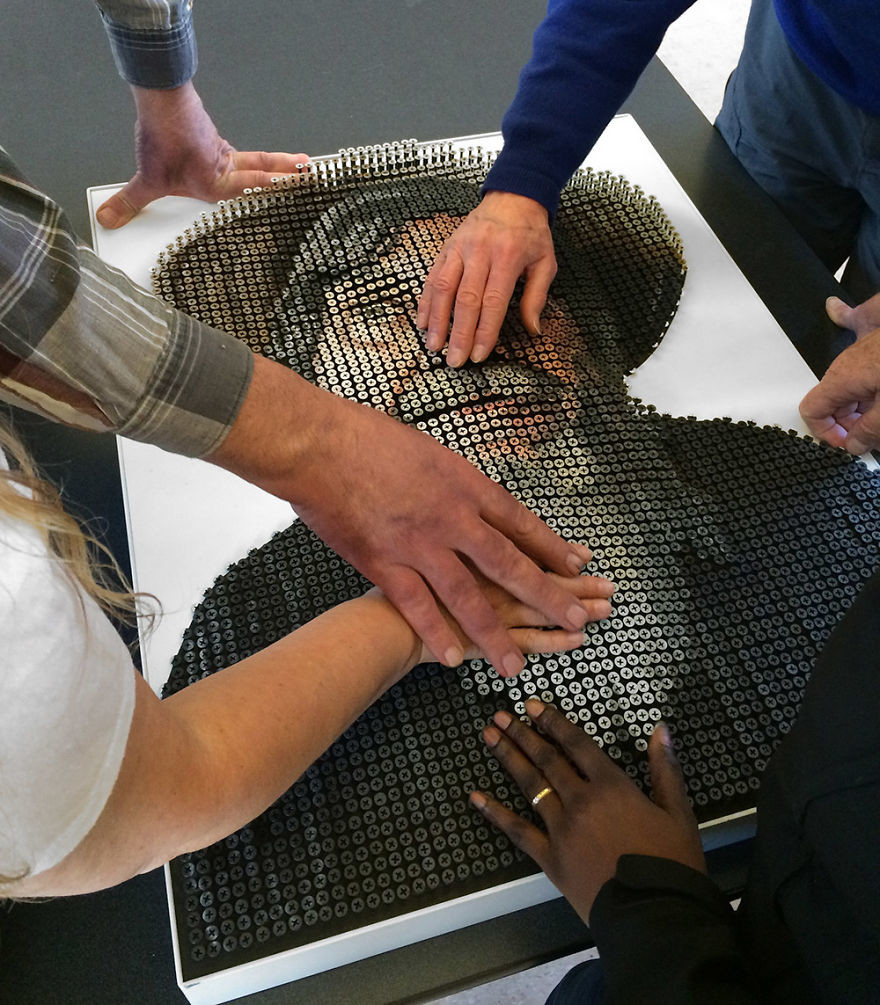 Video Source: