Some kindhearted people just treat their pets as if they're their kids. So, they don't skip a ceremony without including them in it. The best wedding photos ever are when you see people including their furry friends in. That's exactly what happened with the couple of today's article. On the 20th of February, was the wedding of Francis Cleofas and Irene Lorenzo in a nature-inspired garden in Tagaytay. The beautiful couple brought their seven furry friends to their wedding day and the photos are just AMAZING.
Dogs of Cleofas & Lorenzo's special day were their Alaskan Malamute Stark as the flower girl, the Beagle Skit, The Aspin Sugar, Kyuubi The Siberian Husky and Labrador Retriever Sophie as the bearers. Also, with the special attendance of their beloved Golden Retrievers, Serena, and Stella.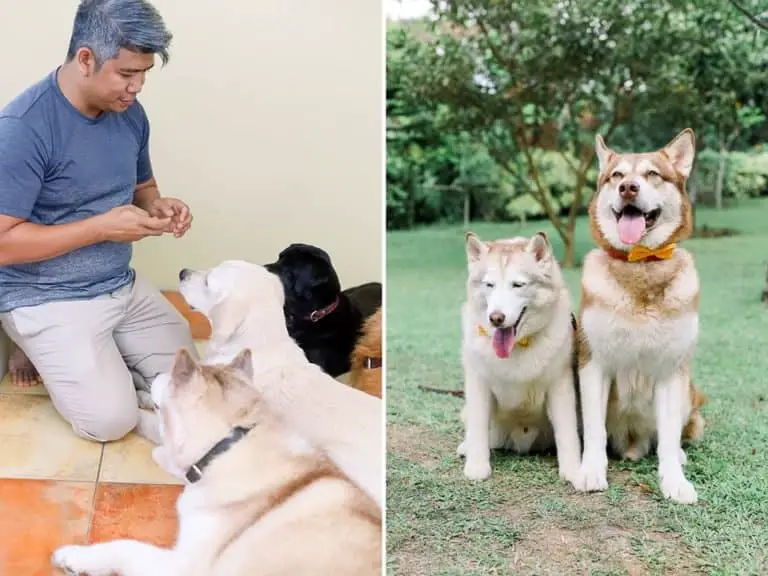 With their lovely pups, the couple's wedding photos went viral with more than 1,000 shares and 5,000 reactions. As they were posted on the Team Benitez Photo Facebook page.
Therefore, everyone loved the couple's love for their dear dogs and they sent them some heartwarming beautiful wedding wishes.
See Related: Bride Includes Rescue Pugs In Wedding Ceremony To Honor Late Brother.
These Bridesmaids Ditched Flowers And Carried Rescue Puppies To Help Them Find New Homes