It's easy to know how this dog got her name. People, meet Lazy!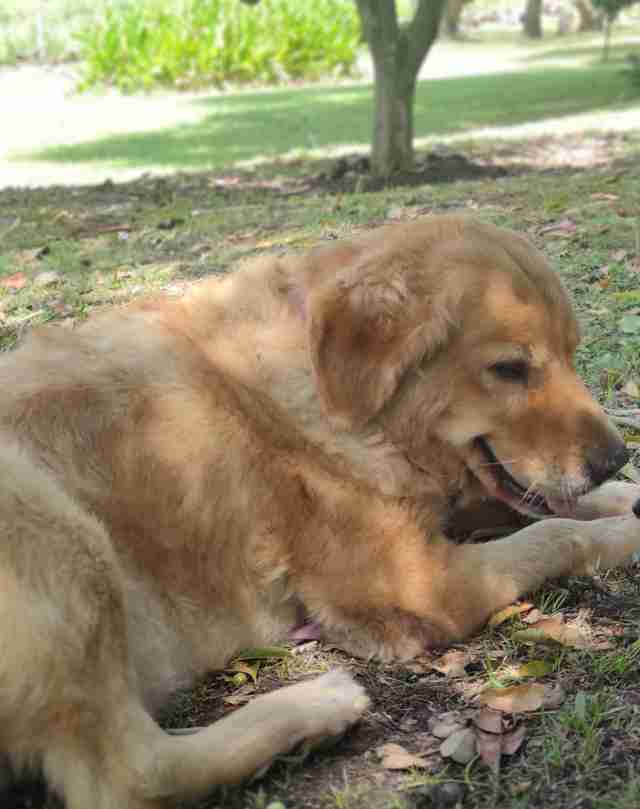 She is a 10-year-old "guard" dog who lives in Argentina with her owner, Lucho Bugallo. Though not one to turn down a run in the park, Lazy's great passion in life is decidedly more subdued. What she loves most is doing nothing at all.
Read More: Mom Catches Dog Borrowing Baby's Rocker Seat To Rock Her Favorite Toy
"At home, we call her Carpet," Bugallo stated. "She is happy spending her days lying down."
Bugallo doesn't mind his dog's choice for laziness. Actually, he is an understanding owner. Even while achieving tasks that will be easier if Lazy calls for less incentive to move.
Watch the video of Bugallo sweeping some leaves around his lazy dog:
Bugallo is fine to let her be lazy, since that's her favorite thing to do, is to do nothing. Her smile at the end of the day makes it worth watching it!
"She can spend all day lying down if she wants," Bugallo said. "In fact, that's why we have pets, to make sure they're happy."